Find the best hospitality staff
Flexible staffing for hospitality businesses
Get your shifts filled with reliable and prequalified dishwashers, cooks, servers, and more, without any hassle. Starting from $18/hr.
Tell us what type of work you need and when
Book a gig through our app or website and we'll find someone great from our pool of prequalified workers.
We'll send an Instaworker your way
Once someone is matched to your gig you'll get notified. Your worker will show up on the time you request.
We handle all the logistics at low prices
After the shift, we handle all the billing and logistics so you can spend more time running your business.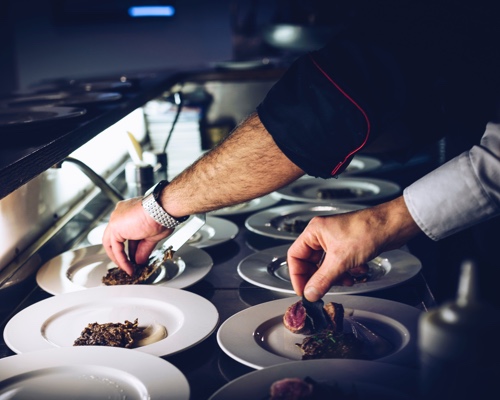 Instaworkers are available when you need them the most
Add staff for busy weekends or events

Find someone at the last minute in case of a call-off or no-show

Fill specific shifts on an ongoing basis

Cover employee vacations and vacancies
Take the worry out of staffing
💯
Qualified professionals
Instaworkers are vetted for their experience and reliability. We also check their references and ratings.
🕗
On-demand availability
If you need someone an hour from now or a month from now, we have Instaworkers ready to go.
✅
Hassle-free pricing
Just press a button and an Instaworker shows up when you need them to, starting at just $18/hr.
From Michelin-starred restaurants to small coffee shops, thousands of businesses trust Instawork to find staff.
Simple hourly pricing with low booking fees
Spend less per hour by staffing on demand with Instawork - all-included employment costs exceed $20/hr
Gigs pricing for Bay Area, CA
Position
Hourly rate starting at
Event Setup and Takedown
$19.95
Booking fee of $10.00/shift applies